– Direkte fra gård til butikk –
Holte Gård er en familiedrevet gård i Drangedal som produserer kjøtt og egg fra kylling, and og gås. Vi har helt fra starten drevet gården med en enkel filosofi: Alle dyrene skal komme fra vår egen gård, og driften skal være basert på økologiske prinsipper og god dyrevelferd.
Vi følger dyrene våre tett – fra egg og kylling til ferdig produkt. Vårt viktigste kriterium for å kunne levere produkter med topp kvalitet er å leve ut vårt mantra om god dyrevelferd: "Vi setter dyrevelferd først"!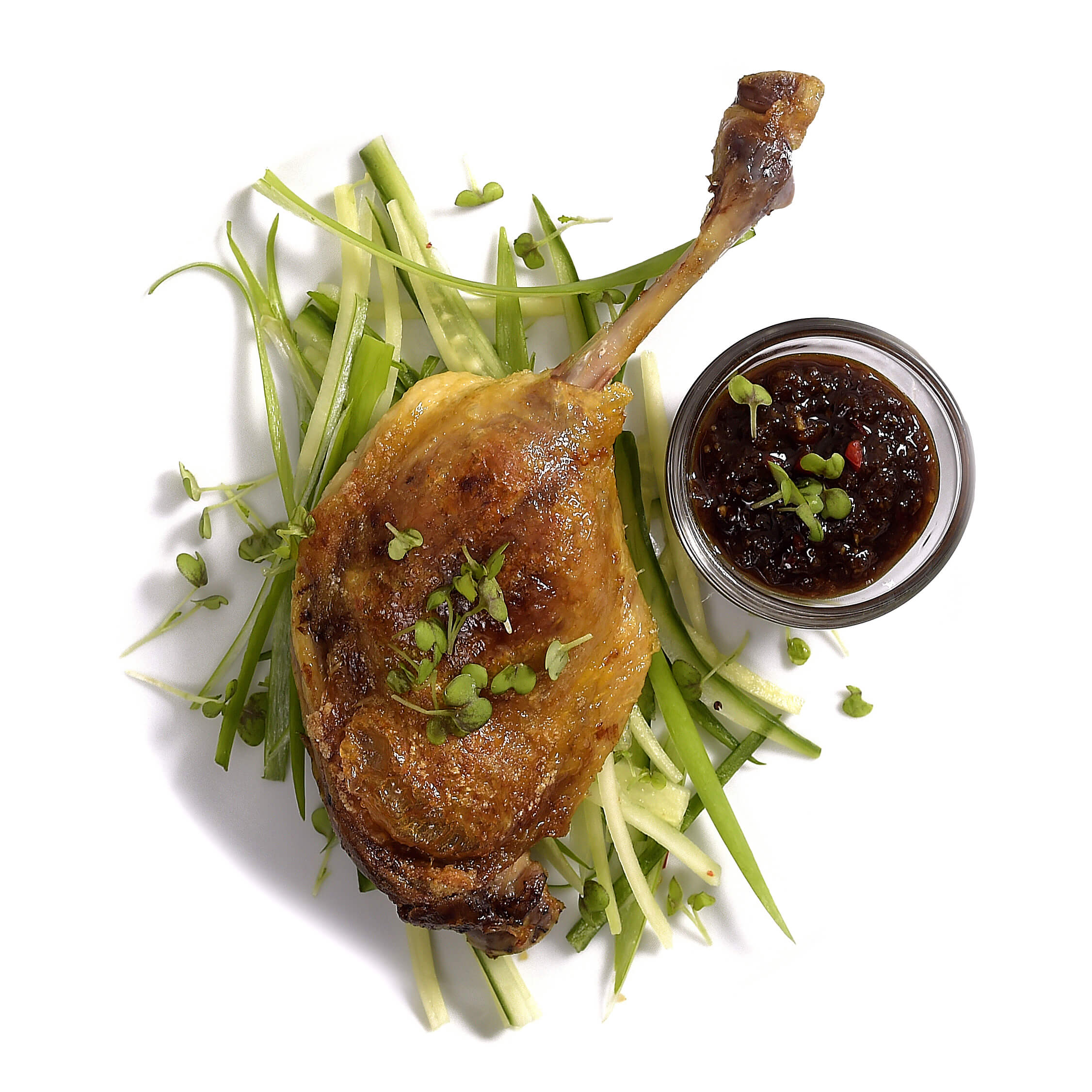 Lurer du på hva du skal ha til middag? Du kan hente inspirasjon fra våre oppskrifter.
Våre mest stilte spørsmål
1. Hvem kan jeg kontakte for å bli forhandler?
2. Selger dere til privatpersoner?
Vi selger kun til forhandlere, og har samarbeid med SPAR, Meny og delikatesseforretninger over hele landet.
3. Hva gjør dere for god dyrevelferd?
Vi setter dyrevelferd høyest av alt. Våre dyr skal ha et godt liv, og vi lever etter slagordet: «Vi setter dyrevelferd først"! Vårt mål er alltid å levere det beste produktet til kundene og da er det viktig at dyrene har hatt et godt liv. Du kan lese mer om dyrevelferd på Holte Gård her.
4. Bruker dere soya i fôret?
Vi har som den første produsenten i Norge fjernet alt av soya i fôret. Det har vi gjort av to grunner; For ikke å bidra til avskoging av områder for dyrking av soya, og at fettsammensetningen skal bli sunnere. Fôret kyllingene får er satt ned i proteinstyrke, så bein og sener skal utvikle seg i takt med musklene.