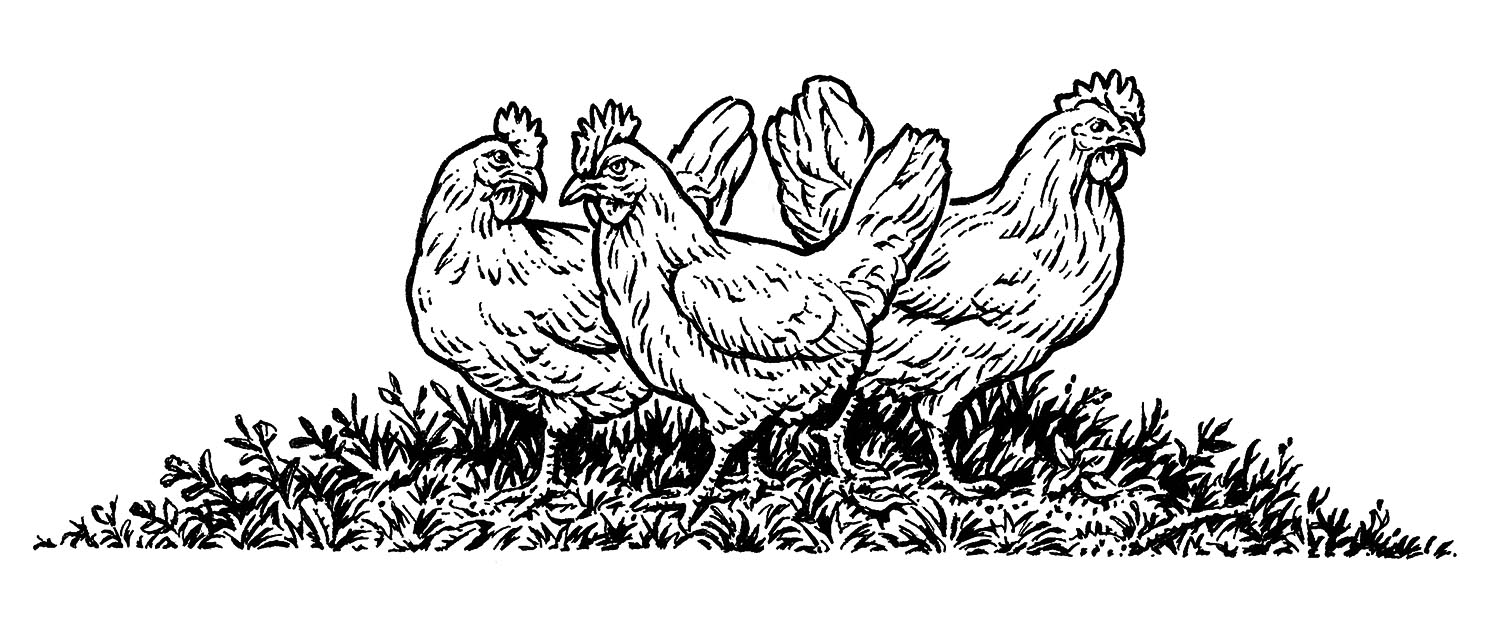 Holtekylling
"Holtekylling" er blitt et begrep blant kokker og matglade forbrukere. På Holte Gård er vi opptatt av kvalitet og dyrevelferd, og som en liten familiebedrift er vi i stand til å levere på disse to punktene. Vårt fokus er god dyrevelferd, og et av parameterne for hvor bra kyllingene har det, er plassen de har til rådighet. Hos oss er vi opptatt av at kyllingene skal ha god trivsel, og vi gir dem derfor ekstra god plass med kun syv kyllinger pr. kvadratmeter. Dette gir økt trivsel, mindre grobunn for bakterier og sykdom og et bedre sluttprodukt. Vårt mål er å levere Norges beste kylling, og god dyrevelferd et at de viktigste kriteriene for å nå dette målet.
Holtekyllingen kommer til gården under et døgn etter klekking. Den blir fôret på kraftfor uten soya fra den ankommer.
Våre kyllinger har alltid fri tilgang på både vann og fôr. De bor i rom med gulvvarme, som gjør at det alltid er lunt og tørt. Alle rom har vinduer som gjør at de følger en naturlig døgnrytme. Vi har vaglepinner, platåer, halm og trær inne hos kyllingene. Når været tillater det har de fri tilgang til en lufteveranda under tak.
Alder på kyllingene er fra 52-60 dager. Vi slakter et kull over to uker. Vi plukker da hanene første uke, da de er litt større. Hønene blir slaktet uke to. 
Foret kyllingene får er satt ned i proteinstyrke, så bein og sener skal utvikle seg i takt med musklene. Dette gjør vi for å få en så naturlig og sunn vekst som mulig.
Vi har også som den første produsenten fjernet alt av soya fra fôret. Dette gjorde vi av to grunner; For ikke å bidra til avskoging av områder for dyrking av soya, og at fettsammensetningen i kyllingen skal bli sunnere.